Track Your Shipment, Reach Out To The Customer Support
We understand what we have to go through when we are unable to track the shipping status of our shipment or a parcel. And that we did not want our customers to go through. Hence we have come up with strong customer support to help our customers to track their shipment within a minute or resolve any queries customers may have about the shipment.
The combination of both Track by yourself and Reach out to the customer support team cant leave your queries unresolved.
We will take a look at the Track by yourself aspect of it.
Track by yourself
Track your shipments without logging in and with just a single click.
In order for customers to give a quick overview and or history of their shipment status, we have a small tool that provides all the necessary details for customers about their shipment status & history.
Our customers can use this tool from our website https://www.esnadexpress.com/ as shown below.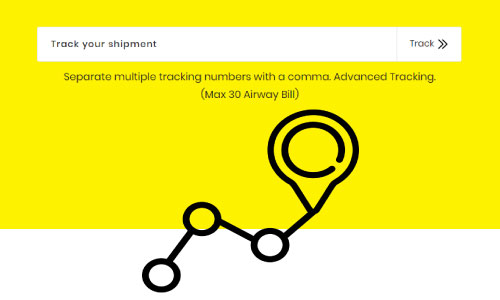 One will need to enter the valid AWB number and click on Track. Our system will provide the entire history along with the current status of that particular shipment. See the below screenshot to know how it is displayed.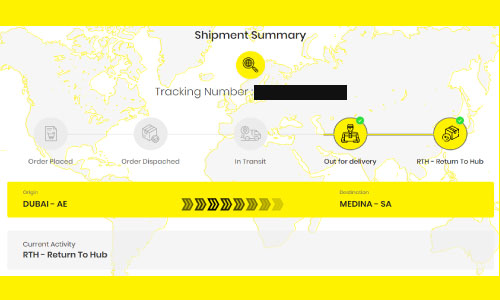 This gives you all the required that you are looking for.
Sometimes, this may lead to some unresolved questions or the following question may arise in front of you as a customer.
Why isnt my package showing up when I type in my AWB or shipment number?
In such cases, you have our 24*7 customer support team to help you further. We are available on almost all communication channels as listed below. For all of this, you will need to provide your AWB number to get the required status & support on your questions.
- Live Chat - Simply visit or website https://www.esnadexpress.com/ to chat with our live agents.
- Email or Message - Drop us a message from the website https://www.esnadexpress.com/ itself from Help pop-up
- Submit a customer support request - Use a web form available on https://esnadexpresshelp.zendesk.com/hc/en-us under the title Submit a request
- Send us a message from Facebook, Twitter - Just send a message from FB messenger or Twitter with the AWB number & the detailed query
- Call us on our toll-free number - Dail-in 920034000 with AWB number
- Reach out to us on WhatsApp - Drop a detailed note along with AWB number
In order to provide better support, you will need to make sure that you raise a detailed query. The rest is assured.
The main purpose of writing this piece of How To content is to educate our customers so that they are aware of what to do & from where to reach out to us in case of any support. This way, we feel that we will add value to our customers & resolve their queries quickly.